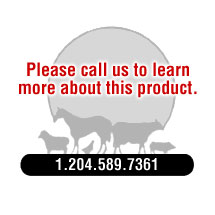 Ascorbic Acid Injection 250 mg/mL
Indications:

For the prevention or treatment of Vitamin C deficiencies in primates and guinea pigs, or as prescribed by a veterinarian.

Directions for Use:
By intravenous or intramuscular injection.
Primates: 25 mg/day or 2 mg/kg/day
Guinea Pigs: 10 mg/day
Caution:
Store at room temperature.
If deficiency symptoms persist, consult a veterinarian or nutritionist to examine the feeding program.
Keep out of the reach of children.
Unit Size:

100 mL
12 vials per carton
THINGS GO BETTER WITH DOMINION TOP PRODUCTS

| | |
| --- | --- |
| Cattle Supplies | Horse Supplies |
| | |