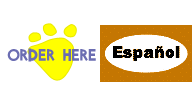 When performance counts,


keep your horse
healthy the
Pharm-Vet way!

Livestock Antibiotics & Sulfanomides
This classification is a very broad one and encompasses a large range of products. They are available in various forms including:
Powder
Bolus
Liquid
Ointment
Injectable
The product of choice and route of administration will depend upon the livestock (animal species), the condition to be treated, and the state of the livestock (animal).
Sulfonamides have come under great scrutiny in recent years. Their dosage and withdrawal periods are very important. As a basic rule, it is good to remember that in many cases:
"Treated animals must not be slaughtered for use in food for at least 10 days after the latest treatment with these drugs."
"Milk taken from treated animals within 4 days (96 hours) after the latest treatment must not be used in food."
Sulfonamides "must not be added to swine feed."
The list of antibiotics currently available include:
Nitrofurazone
Oxytetracycline
Penicillin
Tetracycline
Neomycin
These are available separately as well as in combination. The withdrawal periods for the antibiotics differ, therefore it is important to consult the labels and inserts prior to use.
THINGS GO BETTER WITH DOMINION TOP PRODUCTS

| | |
| --- | --- |
| Cattle Supplies | Horse Supplies |
| | |